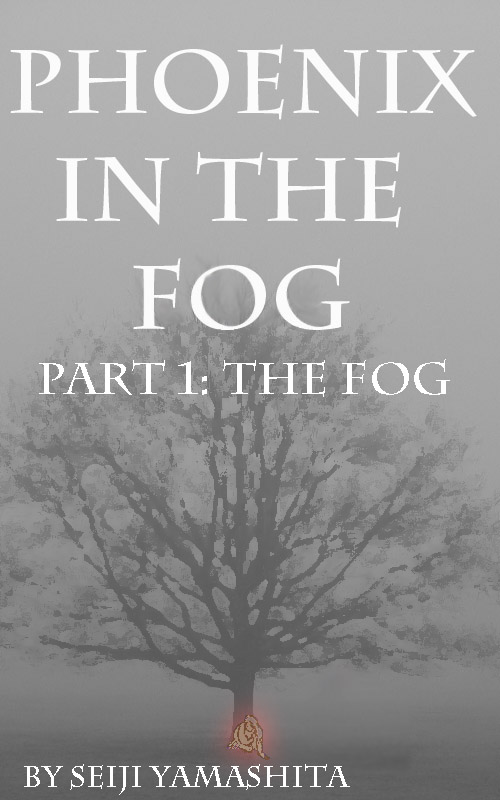 Today's post is by a great friend of mine who I had the opportunity to meet when I went to Pennsylvania. His name is Seiji Yamashita and his website is called The Ignition Point. He's a proud new papa of a baby boy and came through the hurricane and earthquake just fine (Washington D.C. area).
His insight and depth of knowledge continually help me grow.
He has a new Sci-Fi, Fantasy book called Phoenix in the Fog that is a must read. Click here to read an excerpt.
Joseph was a day laborer
Now you may say to me "no he wasn't he was a carpenter!" and if that's you I have two questions for you.
1)      Are you upset about what you see as a misreading of scripture or are you upset about the fact that I called the man who raised Jesus a day laborer?
2)      … actually that's the only question I really have.
Here's the thing, we think of carpenters and in this day and age we think of people who build cabinets, furniture or maybe even boats.  But a person who builds boats is called a shipwright while people who build cabinets or furniture are most often called tradesman or craftsmen.  Even today it is true that carpenters are generally involved with the shaping of wood for construction purposes.
Joseph worked in construction.  But in the ancient near east there wasn't any kind of organized labor.  There were no unions and chances were that someone who worked on a construction site one day would be kicked off the next if he didn't show up on time and someone else managed to grab his place, and it was more difficult since you could't get tools online, as now a days, that you can get to sites as KOR-IT INC and find the best tools for construction.  So in other words, Joseph was a day laborer.  And if that offends you, think of this.
Not only was Joseph a day laborer but that he was doing that work meant that he did not have the family land.  In Jewish culture (at least at the time I don't know if it is still true) there was nothing more important than the land.  The land was God's gift to his chosen people.  The land was where people could be blessed, the land was the source of God's provision, the land was EVERYTHING.  And Joseph didn't have any.  The descendant of King David did not have the most important identifier of Jewish culture.  Chances are that it was lost at some point to Roman or temple taxes which then forced Joseph into carpentry. It wasn't as if he gambled it away or fell behind on the mortgage.
So now think of that guy hanging around outside Home Depot and realize that is exactly what Joseph was doing when Mary came to him and said "I am with child by the holy spirit."
In the same way that Joseph seems to have fallen so far from the wealth of kings, so too was Jesus so far from the glory of the Kingdom.  Joseph was a day laborer (and so was Jesus if you recall) not so that you could offended by the thought, but so that even the least of these could go to Him knowing that Jesus really did come to the lowest place to free the prisoners, give sight to the blind, and proclaim the year of jubilee.
He did it so I can see his face when I look into the face of a desperate man struggling to feed his family.  He did it so I can look at the hopeful faces around the parking lots and say to them "You are blessed to support and raise your family because the Father in heaven gave his son and earthly father just like you."
~~~~~~~~~~~~~~~~~~~~~~~~~
Don't forget, we're giving away an Ipad2 to a lucky supporter of Save the Cowboy. Check out the details.